Algorizk develops interactive, easy to use physics simulation applications for fun and education.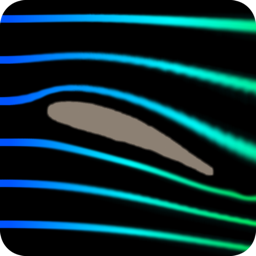 Wind Tunnel turns your smartphone or tablet into a wind tunnel simulator and is available for Android and iOS devices.
Wind Tunnel for iOS comes in two versions Wind Tunnel (hybrid app for smartphones and tablets) and Wind Tunnel pro (for smartphone only or hybrid).
Wind Tunnel for Android comes in a single version, roughly equivalent to the Wind Tunnel pro iOS app.
Register below to be informed of our future physics simulations softwares :